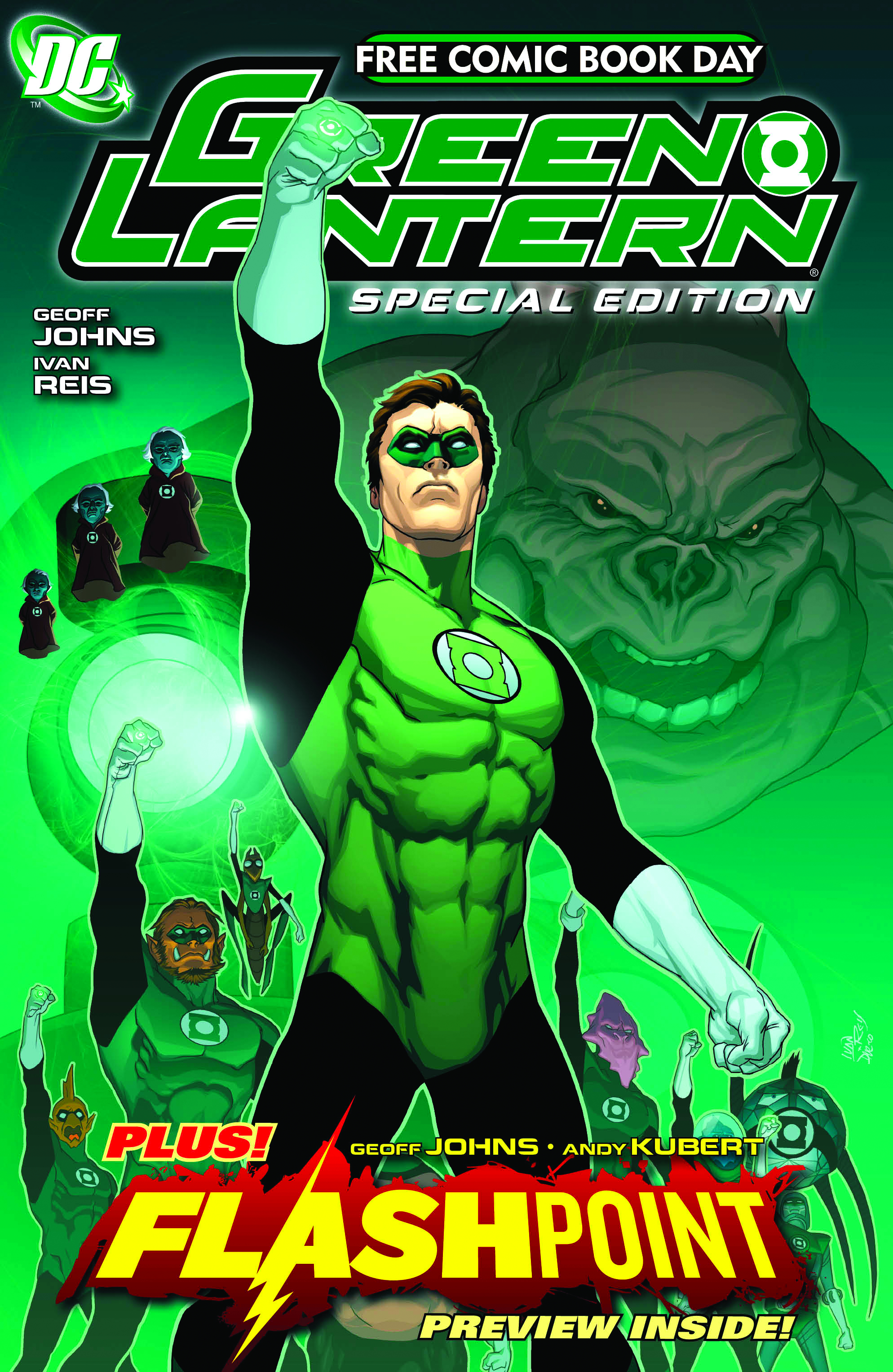 Free Comic Book Day is a single day - the first Saturday in May each year - when participating comic book shops across North America and around the world give away comic books absolutely
FREE*
to anyone who comes into their stores. *Check with your local shop for their participation and rules.
GREEN LANTERN FLASHPOINT SPECIAL ED
(W) Geoff Johns (A) Ivan Reis, Andy Kubert
This is the perfect jumping-on point for new readers who can't wait to see the Green Lantern major motion picture from Warner Bros.! Discover how and why Hal received the power ring that changed his life forever with this reprinting of Green Lantern #30, a pivotal chapter of the Green Lantern: Secret Origin graphic novel by Geoff Johns and Ivan Reis. Plus: No comic fan can afford to miss this exclusive first sneak peek of Flashpoint, DC's blockbuster event of 2011, by the all-star team of Geoff Johns and Andy Kubert!
Pages:
40,
FREE!
Click the link for a free preview
http://www.freecomicbookday.com/preview.asp?ItemNo=JAN110006